Gift Guide: Nature Leaf & Vine Jewellery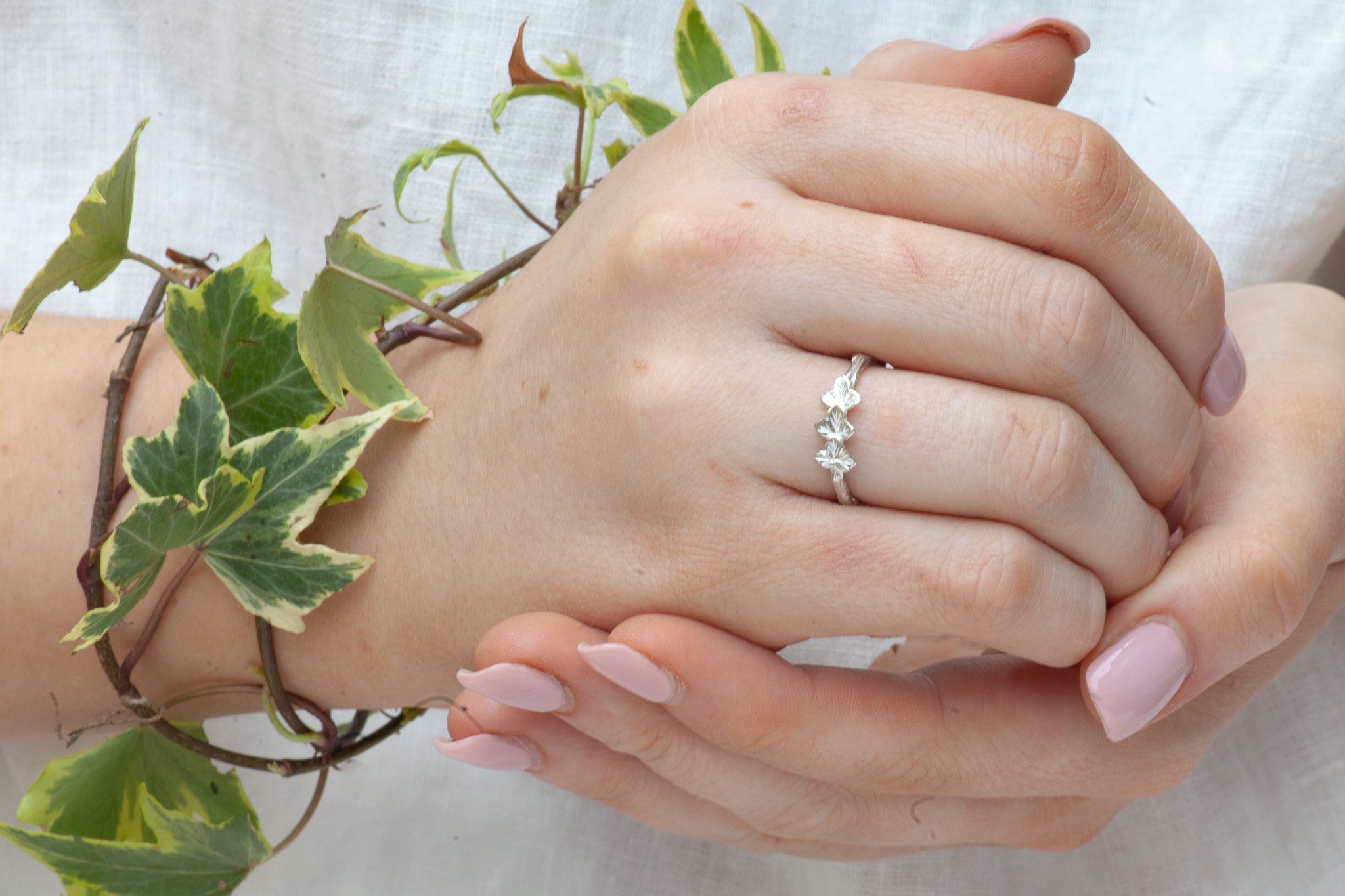 Magical Moonstone birthstone for June is a gemstone that has been referred to as the "Queen of Gems" since ancient times. It is one of the most unique-looking birthstones, with its cloudy, neutral base colour light being diffracted and creating the illusion that the moon's rays have been trapped inside the stone—hence its name Moonstone! This effect is created by very small layers of crystal within the stone, which trap light and create a multicoloured effect.
Changing seasons
Our Nature themed jewellery designs incorporate miniature immortalised leaves from engagement, wedding rings, and everyday jewellery. Handmade using recycled metals and ethically sourced stones our leave and vine jewellery is the epitome of stop-motion beauty.
I love autumn, especially the lovely colours of the leaves as they change from green to red, gold and orange. It's also a good time to draw on natures inspirations. When designing my jewellery collections leaves always seem to be present.
Amulettes + Leaves
This simple and elegant leaf and vine jewellery is a favourite of our customers. Inspired by nature and the natural world around us, this simple design comes in multiple sizes, including earrings, necklace, and bracelets. Each leaf and flower has a much deeper meaning, symbolisms of love, friendship and devotion.
Visit Amulette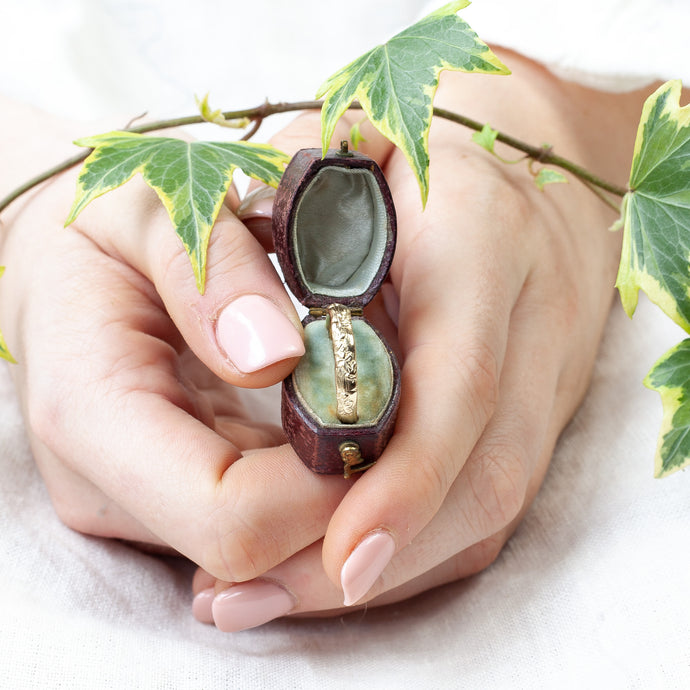 Ivy Leaf
Ivy Leaf Wedding Rings
Ivy rings are an ideal gift idea for the ones you love. The ivy leaf is a symbol of eternal love and friendship, so the ring is a perfect gift for your birthday or special moments such as an anniversary or even wedding day.
The ivy plant is the most suitable plant to give as a gift on Valentine's Day. It symbolises union, faithfulness and fidelity. Even in ancient Greece, the ivy leaf was used to crown the heads of the couple on their wedding day when they entered into marriage. When one gives a map as a gift, it means being attached to that person and sharing experience with them.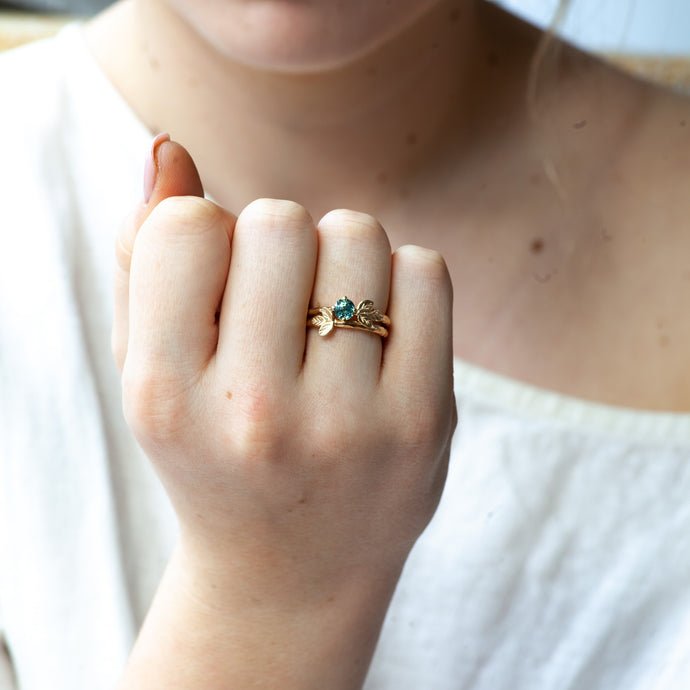 Maple Leaves
Maple Leaf Rings
Have you ever noticed the color change of maple leaves in the fall? It's a magical time for anyone who loves nature and autumn. This beautiful ring is made in your choice of 14k yellow, rose or white gold with different shades of Maple Leaf band available. The Maple Leaf Wedding Band features layered maple leaves with various textures to give dynamic contrast to the band. Now you can carry that special time of year and beautiful symbolism with you forever!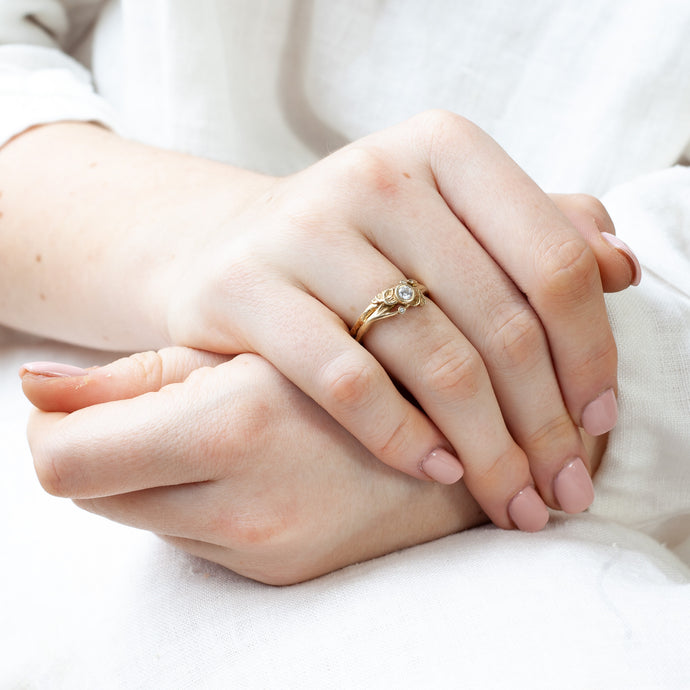 Vine Leaf
Vine Leaves Rings
The vines symbolises the strength of your relationship; delicate, yet strong enough to bear any weight. The hand-engraved vines wrap around the entire ring so even if it turns on your finger, you can enjoy the beauty of this ring. A unique way to celebrate a new beginning.
Leaf Inspired Jewellery
My leaf jewellery designs are available in silver and gold finishes. to see more please visit my leaf jewellery collections