August Birthstone, introducing the peridot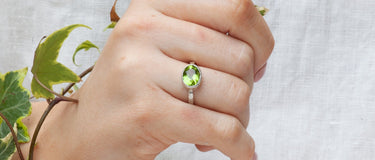 Peridot August Birthstone
Peridot, the birthstone for August, truly shines in the name given by the Egyptians: The Gem of the Sun. Others have called it "the evening emerald," for the way peridot seems to shine in the darkness. Peridot's energetic colour, incredible origins and great prices make this gemstone a perfect addition to any collection.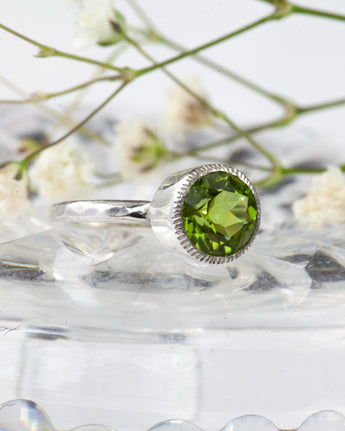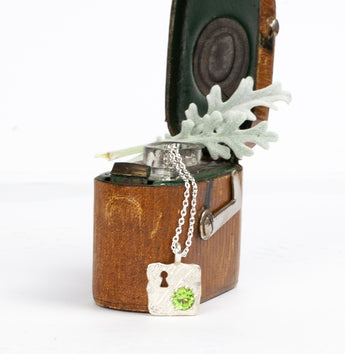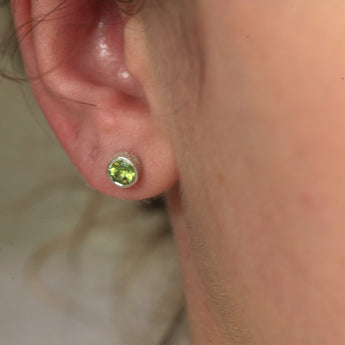 The colour of peridot varies from yellowish-green to dark olive. It all depends on iron content within the individual gemstone. The more iron in the peridot, the darker it will be. A yellow tint of peridot gives it spring-time vibrancy, while darker olive stones radiate sophistication and longevity. 
The name "olivine" is mentioned with peridot, but peridot is simply gem-quality olivine. Olivine that isn't gem quality can have a greenish tint to it, but usually mixed in with browns and greys. 
Healing Properties and Benefits of Peridot
Peridot is said to heal many things, but its key healing component is how it cleanses. This gorgeous green stone repels the negative feelings that cause you to feel exhausted, overwhelmed and not yourself. In doing so, the positive vibes take their rightful place in your heart, mind and your personal relationships. 
Peridot August birthstone is a gemstone that is also great for recentering your focus. Studying the apple-green hue of peridot is said to help you re-energize your mind and find the clarity to keep moving forward, step by step. 
Periodt Jewellery For August Birthstone Babies
Handcreated Ethical Designs
The apple green hues of the peridot make it a go to favourite for adding a colour pop. My sterling silver rings, earrings and pendants are designed and made in London UK using recycled sterling silver and hallmarked at the London assay office.
Take Me To SHOP