Say It With Florals Flower Jewellery Gifts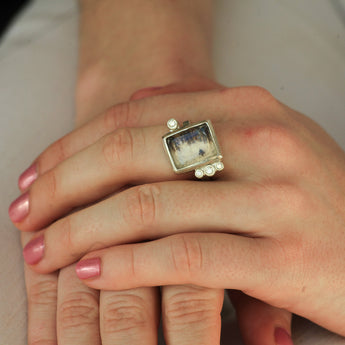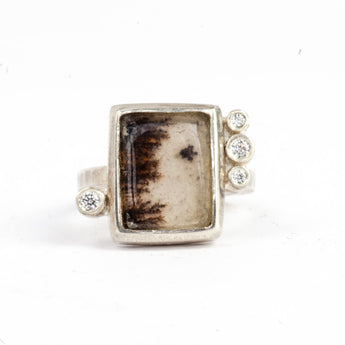 Discover the Transformative Power
DENDRITIC AGATE
Agate stone jewellery – Dendritic Agate's intricate inclusions resemble the growth of roots and tree branches, inspiring you to grow both mentally and spiritually.
If you are looking for a transformation in your life, this powerful crystal encourages you to seek positive change and gives you the confidence to do it.
Read on to learn more about this magical stone!
Agate is the name given to numerous varieties of banded Chalcedony, a mineral of the Quartz family. Dendritic Agate, sometimes called Tree Agate. It gets its name from a Greek word meaning tree-like. These Agates are usually colourless, white, or grey, and have a tree- or fern-like inclusions of iron or manganese, called dendrites.
What is Dentritic Agate?
Dendritic Agate is a crystal for inner peace. It's found in nature, but also created by humans to preserve the meditative state it promotes. It has been used for healing amulets and ornamentation throughout history and continues to be popular today. Dendritic Agate is a healing crystal that stabilises your emotions and brings harmony to your surroundings.
Agate as a May birthstone
Agate is one of the birthstones for May, along with emerald. In the Western tradition, birthstones are believed to have special meaning and significance for people born in a particular month. Here are some of the unique qualities of Agate as a May birthstone.
Agate is a beautiful and versatile gemstone that has been cherished for centuries for its beauty and symbolism. Whether you are drawn to its unique properties, its spiritual significance, or its connection to May birthdays, there are many reasons to add agate jewellery to your collection.
Amulette Jewellery offers stunning agate jewellery pieces that have been crafted from high-quality, natural agates. Perfect for all occasions, our collection has something for everyone. So why not enhance your creativity, confidence, and well-being with the beauty and power of agate jewellery?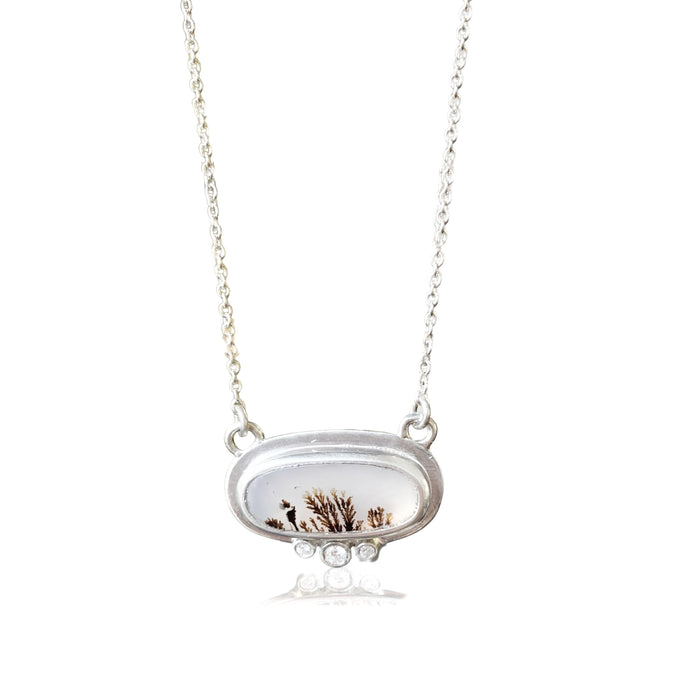 Handmade With LOve
All our agate jewellery is handmade in London UK. Lisa Eley hand picks each stone to create one off beautiful pieces that are all the more special because of the uniqueness of the stones and their colour, shape and individuality