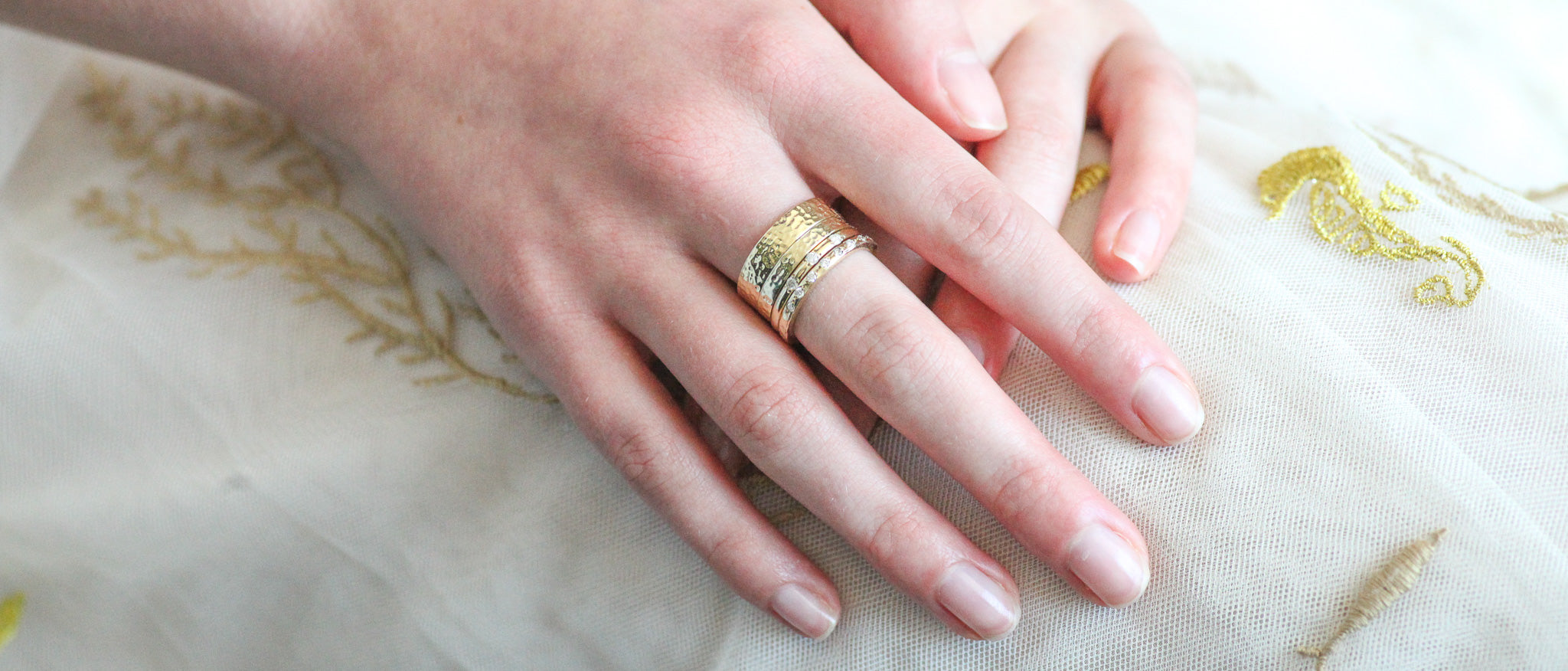 THE ULTIMATE GUIDE TO PICKING THE PERFECT WEDDING RING
Choosing the perfect wedding ring is a momentous decision that requires careful consideration. The wedding ring is a symbol of love and commitment, and it is something that you and your partner will wear for the rest of your lives. With so many options available, it can be overwhelming to pick the right one. However, with this ultimate guide, you can navigate through the various factors to consider and find the perfect wedding ring that suits your style and preferences.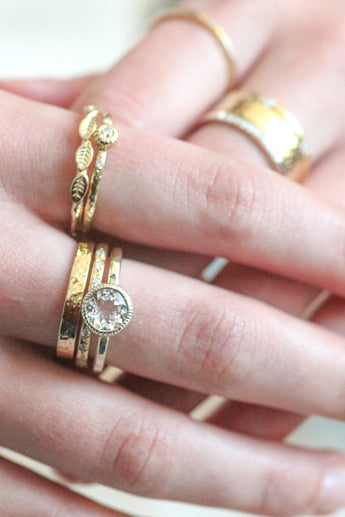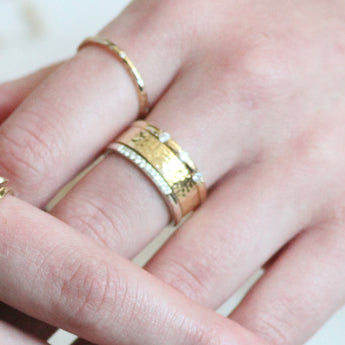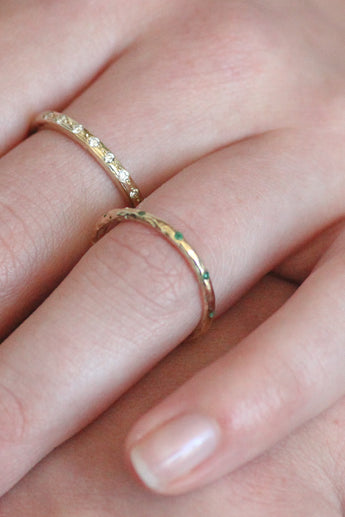 Choosing Your Style
The first step in picking the perfect wedding ring is to establish a budget. Wedding rings come in a wide range of prices, so it is important to determine how much you are willing to spend. This will help narrow down your options and make the process more manageable. Once you have a budget in mind, you can start exploring different styles and designs.

Next, consider the metal for your wedding ring. The most popular options are gold, platinum, and silver. Gold is a classic choice that comes in different colors such as yellow, white, and rose gold. Platinum is a durable and hypoallergenic metal that is known for its strength and rarity. Silver is an affordable option that can be easily customized. Consider your personal style and lifestyle when choosing the metal for your wedding ring.
Our Wedding Band Designs
Another important factor to consider is the style of the wedding ring. There are numerous styles to choose from, including diamond, gemstone, classic bands, and eternity rings.
Past present and future rings are also a meaningful choice. These rings feature three stones positioned into the front of the ring band representing your past, present and future.
Nature inspired wedding rings have intricate designs inspired by nature. These pieces include, leaves and flowers with feature twig and branch ring bands. A popular choice with nature lovers.
Eternity rings feature diamonds or gemstones all around the band. Consider your personal taste and the overall aesthetics you prefer when selecting a style.

By following this guide, you can confidently choose the perfect wedding ring that symbolises your love and commitment. Remember to establish a budget, consider the metal, style, shape of the diamond or gemstone, and size and fit of the ring. With these considerations in mind, you will find a wedding ring that reflects your personal style and will be cherished for a lifetime.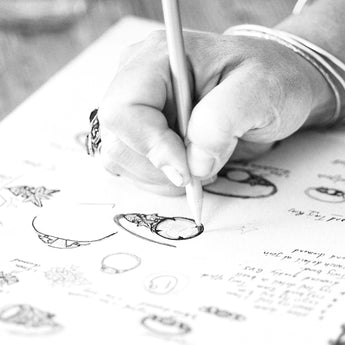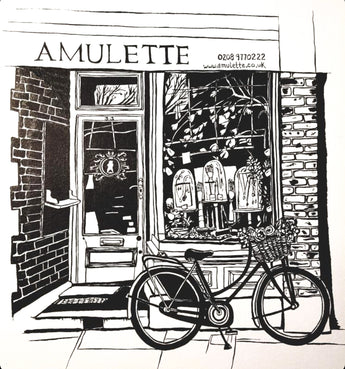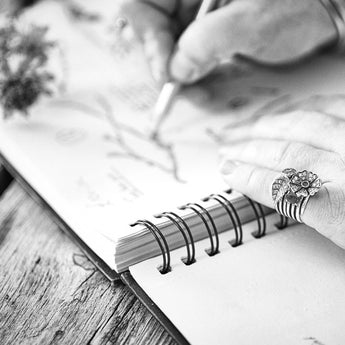 Bespoke Wedding Rings
Our Bespoke wedding ring service
When it comes to finding the perfect symbol of love and commitment, many couples are turning to bespoke wedding rings. These customised pieces offer a unique and personal touch that can't be replicated with mass-produced options. By choosing bespoke wedding rings, couples have the opportunity to create something that truly reflects their individual style and love story.
One of the main advantages of bespoke wedding rings is the level of customisation offered. With this process you would work closely with Lisa to design a ring that is tailored to their specific preferences. From the choice of metals to the inclusion of gemstones or engraving, every element of the ring can be personalised. This allows you to create a one-of-a-kind piece that holds special meaning and sentimental value.
Get In touch
In addition to customization, bespoke wedding rings also provide an opportunity for couples to express their creativity and showcase their unique style. With a wide range of design options available, couples can let their imaginations run wild. Whether they prefer a traditional and elegant design or something more contemporary and unconventional, the possibilities are endless. This allows couples to create a ring that perfectly reflects their personality and relationship.
In conclusion, bespoke wedding rings provide couples with the opportunity to create a truly unique and personal symbol of love and commitment. By opting for customisation, couples can design a ring that reflects their individual style and love story. From the choice of materials to the design elements, every aspect of the ring can be tailored to their preferences. With superior craftsmanship and exclusivity, bespoke wedding rings are a popular choice for couples who want something truly special on their special day.
My Wedding Ring Collections
Browse our collections of wedding rings or get in touch for a bespoke appointment virtually or in person and meet Lisa.