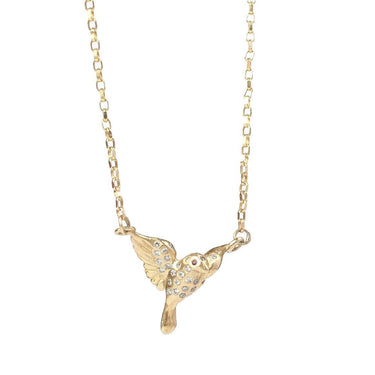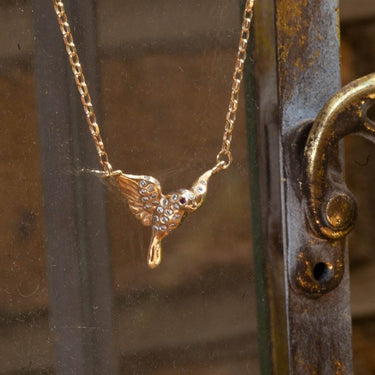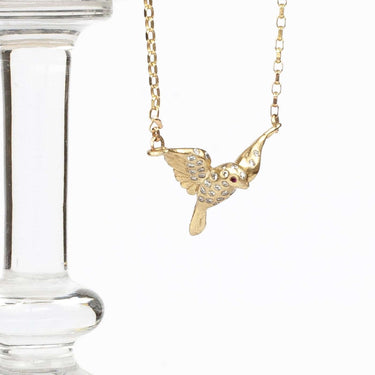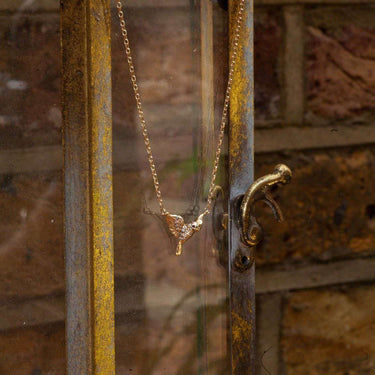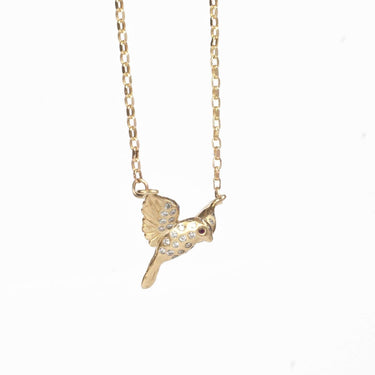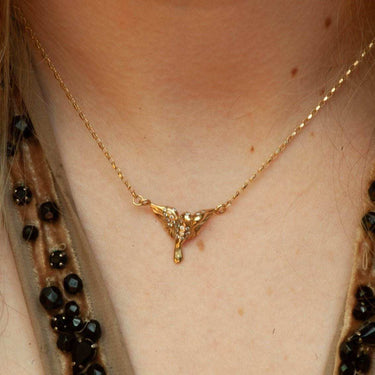 Dove Necklace With Diamonds 9ct Gold
Pave diamond dove necklace is set with pave diamonds (0.26ctw)  and a single ruby positioned in the twinkling eye and measures 2cm in diameter.
The necklace is delicate yet meaningful, with a dainty dove sits beautifully and is perfect for everyday wear. This delicate pave diamond dove necklace is the perfect little addition to your wardrobe.
With its simple design, this necklace goes with any outfit and can be personalised with other meaningful necklaces to create a layered, personal look that tells a story of you through the necklaces you wear.
known as a talisman for peace, freedom, and love. The dove has been used as a universal emblem of hope since the late 19th century. >Feel instantly sophisticated with our dove necklace.
Pair it with our dainty opal studs and gold rings for everyday chicThe dove has a timeless classic feel and would make an ideal gift for birthdays, anniversaries, and wedding days or simply as a treat for yourself.
The gold dove is sure to delight any girl who loves to add a touch of sparkle to her wardrobe.
Why We Love It

Diamond (0.26 carats) colour F to H (SI)
Made from recycled 9ct yellow gold
Suspended from as diamond cut necklace chain 16 inches
Handmade in the UK
Made from recycled gold
The Dove is traditionally a symbol of peace
People & Planet

Our eco-friendly methods of crafting jewellery helps reduce the need for mining precious metals. Each piece is meticulously handmade by our small team using traditional jewellery techniques and conscious practices.

Our commitment to the environment can be seen in our use of plastic-free packaging and our efforts to minimize our environmental footprint. With our sustainable alternative, we are not just reducing the demand for precious metals, but also inspiring others to make conscious choices for a better future.

We understand that there is a lot of work ahead of us, but we are fully dedicated to an ethical jewellery practice which protects and support our precious world.
Returns
Delivery