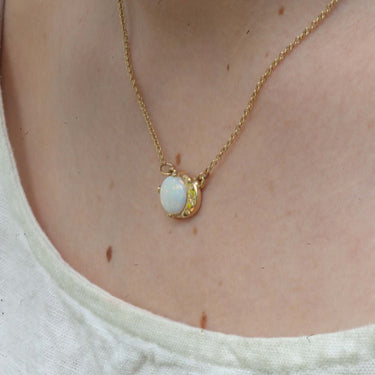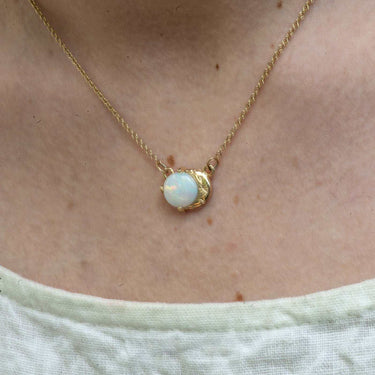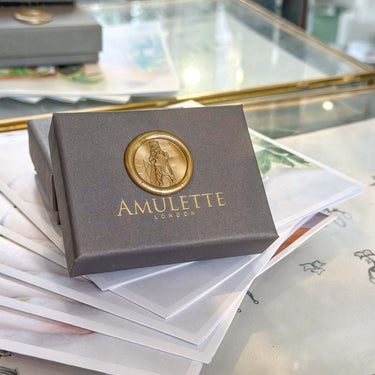 Opal Necklace With Crescent Moon
Real opal necklace with crescent moon curling around the confetti natural opal measuring 1.5cm by 1.2cm. This celestial opal necklace is complemented with engraved stars.
The Luna necklace shines like the moon and gathers stars in your thoughts. Celebrate women hood and make a statement with this symbolic necklace.
This mystical 9ct gold opal moon with crescent moon shimmers with rainbow hues, the crescent moon hugging the central gemstone encrusted with tiny stars.
Wear solo or team with our opal stud earrings and rings for opal magic, Traditionally, the opal is considered to be the birthstone for October. It is believed to bring luck, health and love to its wearer and is often given as a 25th anniversary gift.
Hand-crafted from 100% recycled gold, this opal moon necklace is the perfect addition to your daily style. Whether it's a casual day or special occasion, our opal range lets you add a subtle touch of sparkle wherever you go.
Why We Love It

Made from recycled 9ct gold
Natural round opal with moon design
Handmade in the UK
October Birthstone
9ct yellow gold opal pendant
People & Planet

Our eco-friendly methods of crafting jewellery helps reduce the need for mining precious metals. Each piece is meticulously handmade by our small team using traditional jewellery techniques and conscious practices.

Our commitment to the environment can be seen in our use of plastic-free packaging and our efforts to minimize our environmental footprint. With our sustainable alternative, we are not just reducing the demand for precious metals, but also inspiring others to make conscious choices for a better future.

We understand that there is a lot of work ahead of us, but we are fully dedicated to an ethical jewellery practice which protects and support our precious world.
Returns
Delivery