Diamond Rings
Diamond rings whether you're looking for a jaw-dropping unique ring, a statement wedding or engagement ring Amulette has you covered. Love is at the heart of everything we do at Amulette. The majority of commissions we receive are for engagement, wedding, and eternity rings. Our diamond rings aren't just pieces of jewellery; they are symbols of love, commitment, and devotion that represent some of the most important milestones in your life.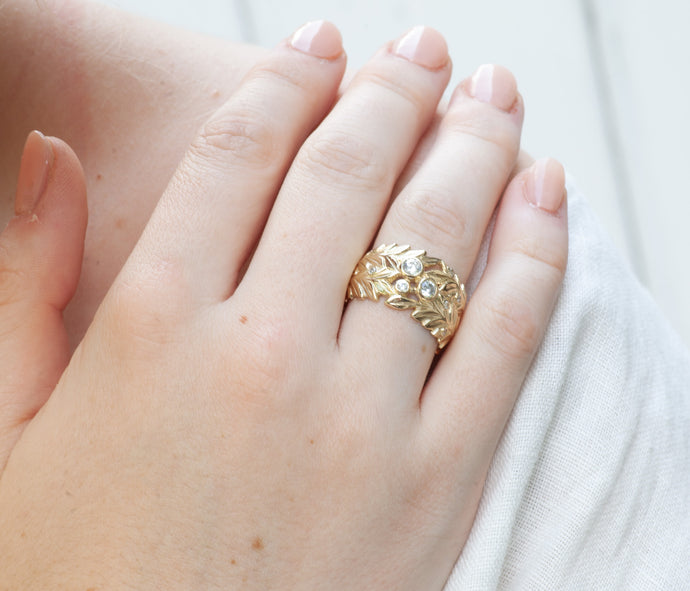 Our diamond engagement rings are crafted using 18ct white, yellow, and rose gold. Each exquisite piece is meticulously handcrafted with attention to detail and precision.
Lisa also provides a custom design service. A chance to transform inherited or preloved gemstones into one-of-a-kind and unique designs.