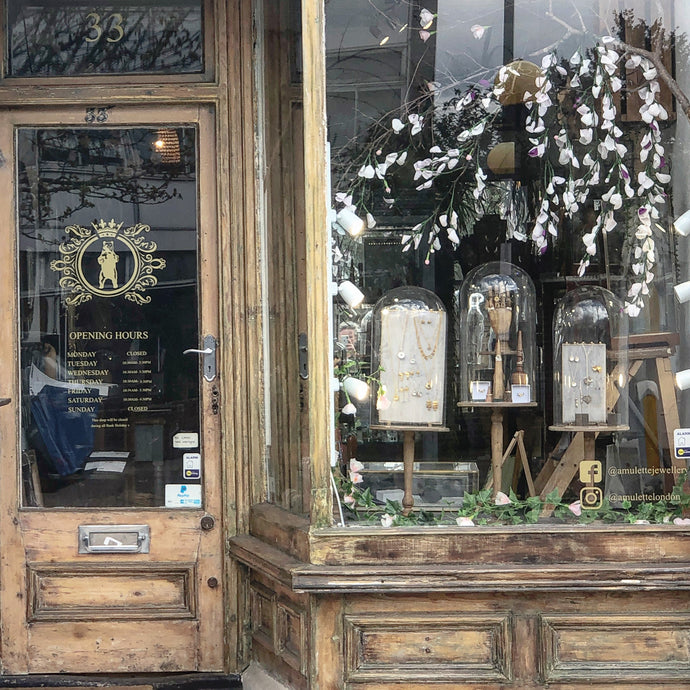 About Amulette
My Jewellery Studio
A chocolate box jewellery studio in the heart of Teddington.
Welcome to my independent fine jewellery shop, where every piece tells a story. My passion is to create unique, one-of-a-kind treasures that reflect your individuality. Since our launch in 2014, we've built a loyal following online, and now we're thrilled to invite you to our boutique in Teddington.
From bespoke engagement rings to tailor-made commissions, our studio is a haven for those seeking something extraordinary. With a women-led team who truly understand the art of jewellery, we capture the essence of craftsmanship and a sense of exploration. Step into our world and let us adorn you with beauty.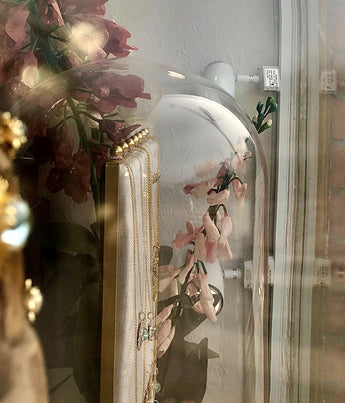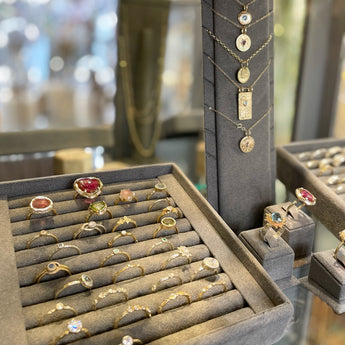 Meet Lisa In person or virtually
Award-winning designer, Lisa, combines her love for nature and diverse cultures to create exquisite handmade jewellery pieces.
Crafted ethically with recycled metals, our jewellery embodies not only protection and good fortune but also self-expression. With each piece, you'll feel the touch of Lisa's passion and expertise. Explore our boutique studio and discover the perfect accessory that reflects your individuality. Elevate your style with Amulette, where designer jewellery becomes an art form.
Visit in person or you can view my jewellery collections from the confirm of your hoe by booking a virtual zoom appointment Here