Solid Gold Necklaces
Nestled within a collection of solid gold necklaces are our most treasured pieces. From delicate hearts, precious stones, and infinity symbol necklaces to dramatic statement pieces for celebrating, our collection features a variety of stones and yellow gold that embody the timeless appeal of solid gold jewellery.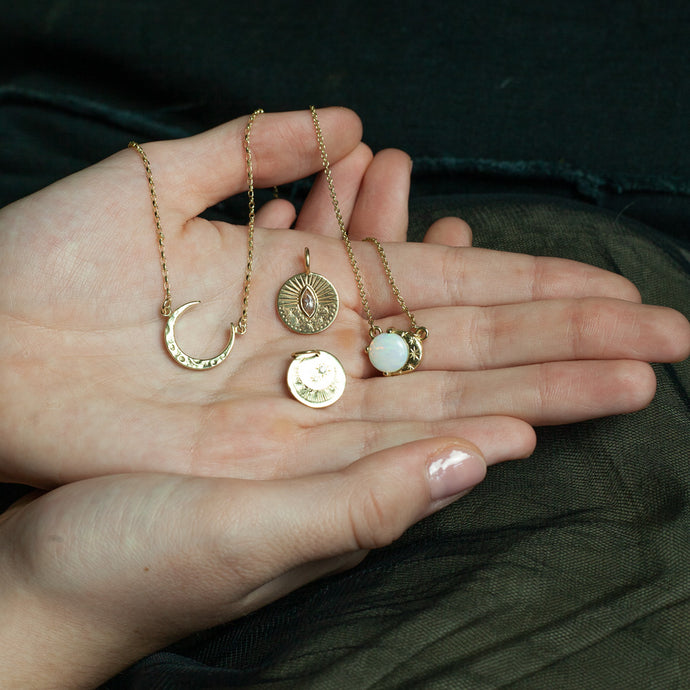 When it comes to our yellow gold necklaces, we pride ourselves on ethical practices. Handmade in the UK using recycled gold, our collection offers a range of options for every taste. From diamond-set necklaces to chain necklaces adorned with precious stones, each piece is truly unique. Discover our necklaces, each with its own special meaning and designed last a lifetime.