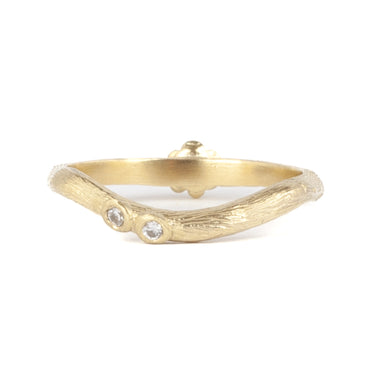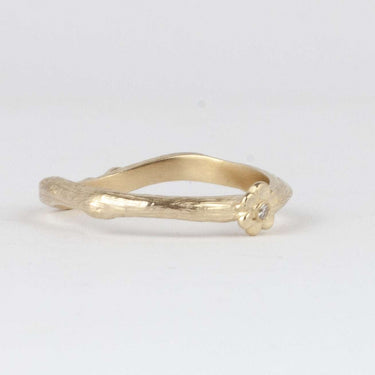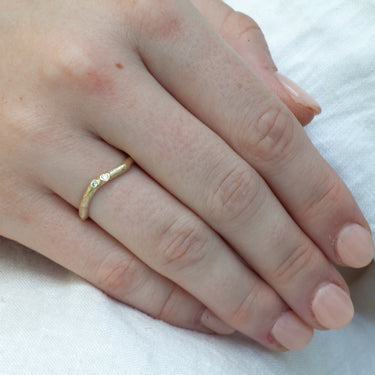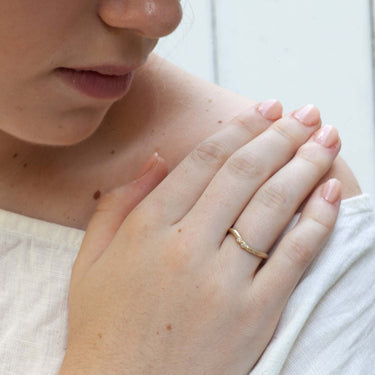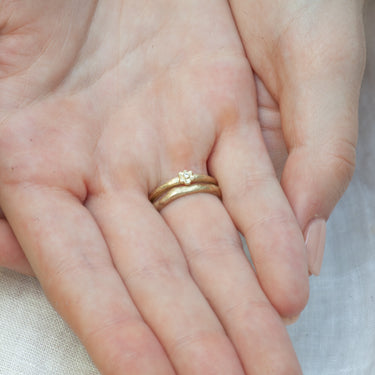 Woodland Nesting Wedding Ring - 18ct Gold
Wild wood inspired this woodland nesting wedding ring, with a twiggy effect band X2 diamond accents and a secret diamond flower hidden at the back of the ring.
This ring blends together the organic beauty of hand-crafted pieces. Drawing inspiration from the whimsical beauty of woodlands and wildflowers.
Designed to seamlessly pair with a solitaire and nature inspired rings, such as my nymph and twig engagement ring.
This design is also offered in 18ct gold, please contact me for pricing information on alternative metals and precious stones which can all be customised to suit you requirements.
This nesting wedding band is an ideal alternative to a traditional wedding ring and slips into rustic ceremonies with delightful ease.
Beautiful and unique this woodland nesting wedding ring would make a perfect alternative nature engagement ring, Elvish ring, or just because you love nature ring.
Sizes K to R
Ring Band 3mm
X3 Diamond Accents
Why We Love It

Curved ring Band 3mm
X3 Diamond Accents
Hidden flower at back of ring
Customisable with your favourite stones
Made from 18ct gold
Handmade in the UK
People & Planet

Our eco-friendly methods of crafting jewellery helps reduce the need for mining precious metals. Each piece is meticulously handmade by our small team using traditional jewellery techniques and conscious practices.

Our commitment to the environment can be seen in our use of plastic-free packaging and our efforts to minimize our environmental footprint. With our sustainable alternative, we are not just reducing the demand for precious metals, but also inspiring others to make conscious choices for a better future.

We understand that there is a lot of work ahead of us, but we are fully dedicated to an ethical jewellery practice which protects and support our precious world.
Returns
Delivery