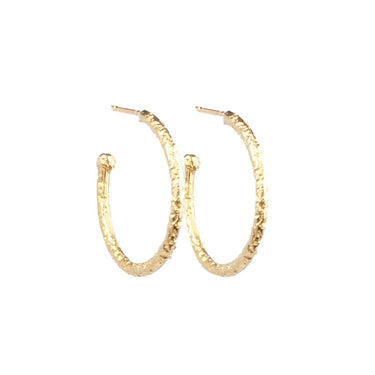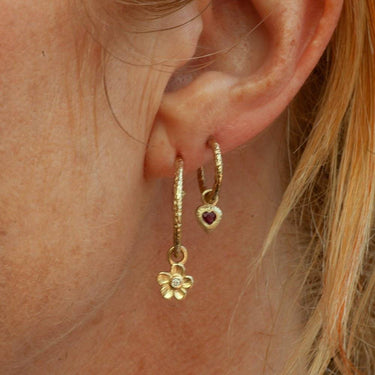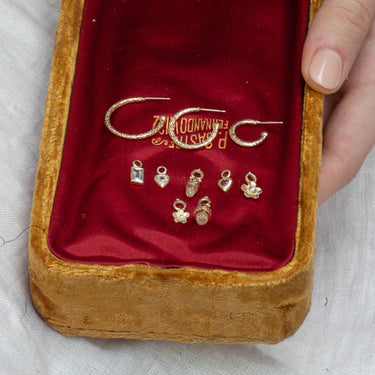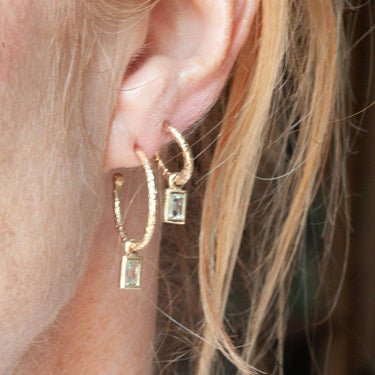 9ct Gold Hoop Earrings 25mm
A pair of 9ct gold hoop earrings 2.5cm. Handmade from recycled the hoops have screw-back ear fittings making them safe and secure.
Effortlessly stylish, and designed to be worn solo or accessorised with our earring charm collections.
A golden glow surrounds these 9ct gold hoop earrings 25mm, a perfect accessory to dress up your ears, whether adding to a beautiful evening ensemble as a set or playfully mismatched curated earrings.
Whether adding to a beautiful evening ensemble as a set or playfully mismatched curated earrings. Any Amulette charm can be worn on our hoops. simply select your hoop size and check our selection of ear candy.
Changed and layer with our varying sizes. Also see our coordinating hoop earrings and earrings charms. A thoughtful gift or simply a treat for yourself the 9ct gold hoop earrings 25mm, make an ideal gift with the added option of accessorising.
Available in three different sizes 1.5, 2.0 & 2.5cm.
Made from recycled gold
Handmade in the UK
Detachable earrings charm also available
Why We Love It

Metal - Made from 9ct yellow gold
Hoop Diameter - 2.5cm
Made from recycled gold
Gift wrapped in our signature packaging
Handmade In the UK
Hoop Thickness 2.5mm
Push back butterfly ear fittings
People & Planet

Our eco-friendly methods of crafting jewellery helps reduce the need for mining precious metals. Each piece is meticulously handmade by our small team using traditional jewellery techniques and conscious practices.

Our commitment to the environment can be seen in our use of plastic-free packaging and our efforts to minimize our environmental footprint. With our sustainable alternative, we are not just reducing the demand for precious metals, but also inspiring others to make conscious choices for a better future.

We understand that there is a lot of work ahead of us, but we are fully dedicated to an ethical jewellery practice which protects and support our precious world.
Returns
Delivery