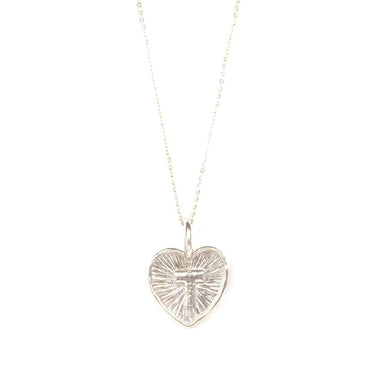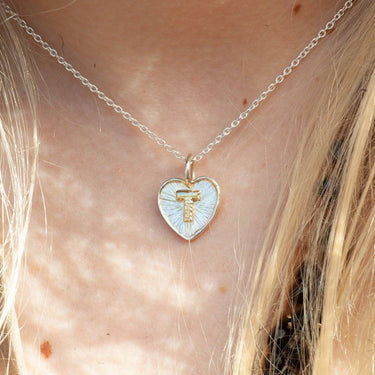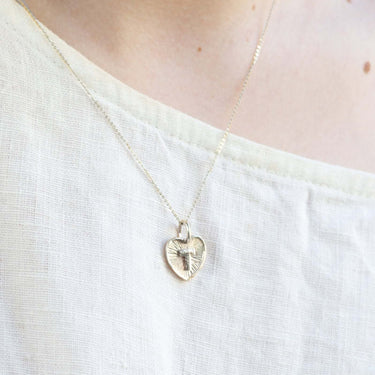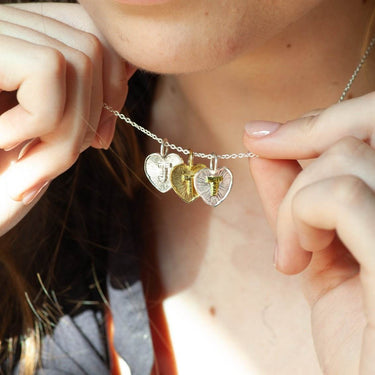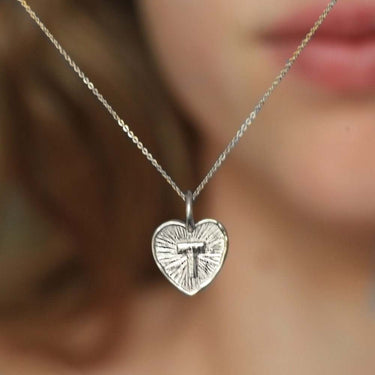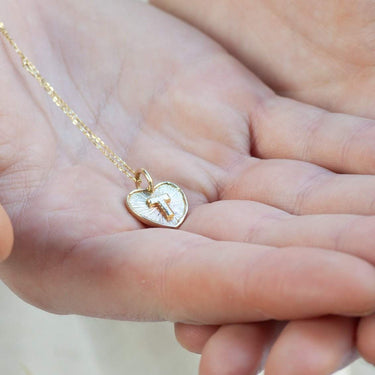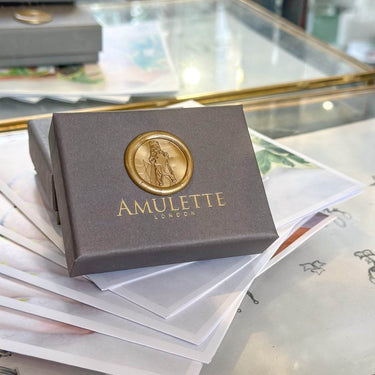 Heart Initial Necklace Silver
A sterling silver heart initial necklace with ray detail and a raised letter of your choice. Cast into solid recycled sterling silver this personalised heart measures 1.5cm, comes suspended on a diamond cut adjustable necklace chain 16 to 18inches.
A beautiful symbol of love, this heirloom piece is a gorgeous gift idea for loved ones and one that will truly be treasured by all who wear it.  Please note the letter pendants are handmade to order - please allow up to 14 days for delivery.
This personalised silver is a subtle way to show your pride, love, and friendship.
Whether you have a best friend, mum, or someone special in your life.The heart simply symbolises love, combined with the letter of your choice this Amulet shares your message loud and clear.
In addition you can add letter charms to this piece, with our varying shapes available, mix and match to make our necklace as unique as you are.
A thoughtful gift for Families and loved ones this silver heart letter necklace is a go to favourite for sharing the love.
Why We Love It

Made from recycled sterling silver
Heart letter charm measures 1.5cm
Suitable for men and women
Handmade in the UK
Suspended from a 16 to 18 inches adjustable necklace chain
People & Planet

Our eco-friendly methods of crafting jewellery helps reduce the need for mining precious metals. Each piece is meticulously handmade by our small team using traditional jewellery techniques and conscious practices.

Our commitment to the environment can be seen in our use of plastic-free packaging and our efforts to minimize our environmental footprint. With our sustainable alternative, we are not just reducing the demand for precious metals, but also inspiring others to make conscious choices for a better future.

We understand that there is a lot of work ahead of us, but we are fully dedicated to an ethical jewellery practice which protects and support our precious world.
Returns
Delivery